Jean Sizing
Do You Know Your Size? 
HOW DO YOU MEASURE YOUR WAIST?
Using a flexible measuring tape with your feet slightly apart, place the measuring tape above your belly button at the smallest part of your waist.
Relax your stomach and wrap the tape around your waist.
Make sure to keep the tape snug, but not tight, and ensure that the tape measure is parallel to the floor.
For the most accurate measurements, the measuring tape needs to make contact with your skin. There shouldn't be any clothing in the way.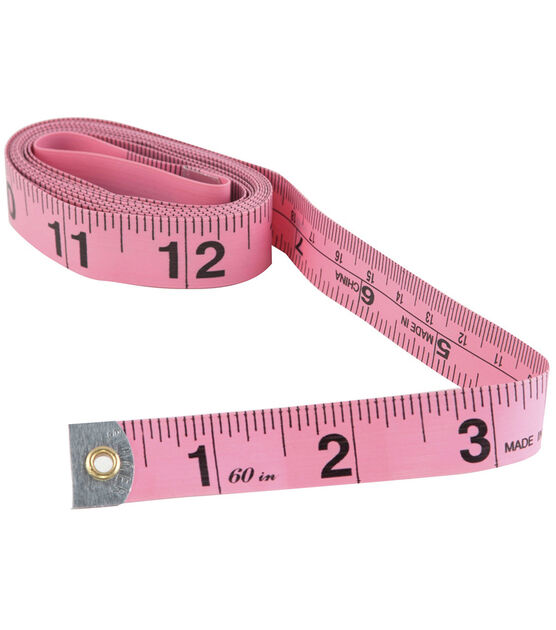 Tip: If you don't have a flexible measuring tape, you can use a string and then measure the length against a ruler.
Now that you have your waist measurement, you can check the brand's conversion chart to find out what your corresponding jeans size is.
WHAT'S YOUR BODY TYPE?
Rectangle & Hour Glass body shapes:
May find that sizing down 2 odd sizes or 1 plus size is best to keep the curves hugged and have that booty pop fit when pairs have great stretch
Most denim styles will be flattering on these shapes in general.
How you carry weight in your tummy area will likely determine your FAVORITE jean types.
Boyfriend and relaxed fit jeans may fit baggy Or fitted depending on your leg composition.
Those with muscular legs wearing straight/boyfriend jeans have a fitted straight leg appearance
Pear and Apple shapes:
Often struggle with fit of skinny jeans.
Many prefer a straight leg. The reason for this is that sizing to accomodate a larger tummy and smaller legs means that skinny jeans can be baggy in the legs and look awkward as they taper in at the ankle. A straight/relaxed leg will look intentional with room.
If you want to show off some silhouette, slim/relaxed and straight leg will be your bestie!
Boyfriend jeans will have a straight leg also. If you want to hide a bit of your shape, boyfriend jeans worn with a top long enough to cover your hips will be a great option also.