Kan Can Jean
KAN CAN JEANS
ARE KAN CAN JEANS STRETCHY? 
Yes, Kan Can Jeans are Super Stretchy and they can fit very properly on your body. Apart from being stretchy they are very soft and comfortable to wear. These jeans are flattering from both front and back, because they are specially made for high rise wearers. So, the fit, stretch and flattering effect ensure that you are covered all over with any of your body bends and moves. 
HOW DO KAN CAN JEANS FIT?
Kan Can Jeans are very stretchy and thus fit very comfortably. But because they are stretchable, you may need to size downas they may fit a little bit bigger than other jeans in your wardrobe. 
KAN CAN JEANS SIZE CHART
You can use the Kan Can Jeans size chart anytime to check for the perfect size that you have to wear.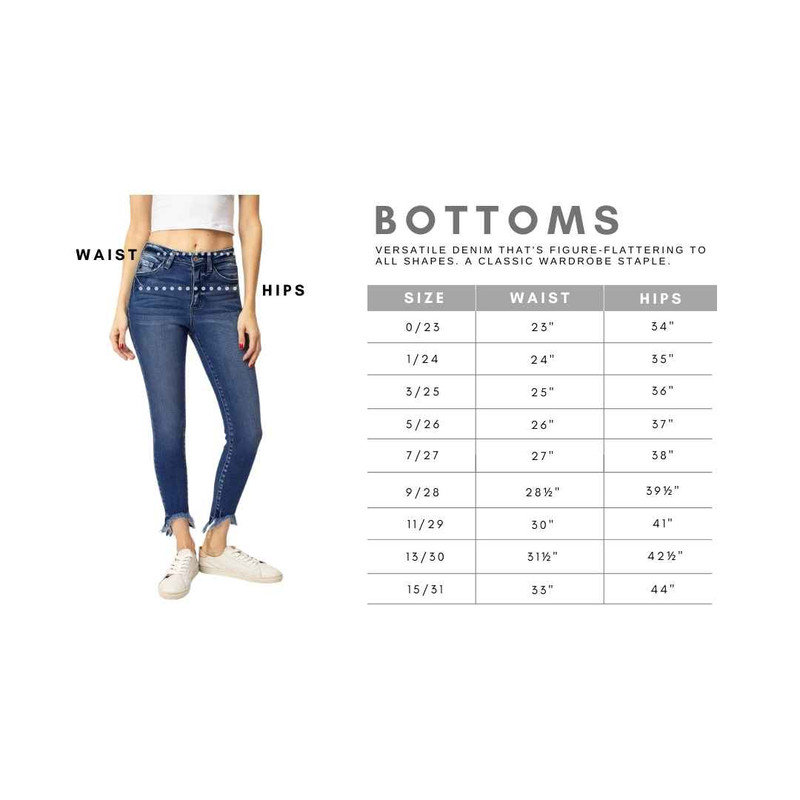 KAN CAN SHORTS: